Wednesday, January 27, 2010, 12:22 PM
Posted by Administrator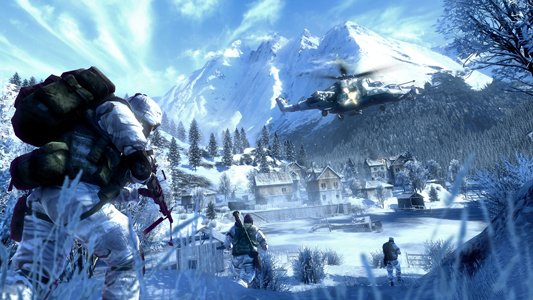 Thanks to EA NZ, TelstraClear & ClearnetDeluxe have hundreds of Battlefield Bad Company 2 PC beta keys to give away to our valued customers, forum frequenters, and game server supporters!
To receive a beta key, simply post here in this thread, answering:
What class in Battlefield Bad Company 2 are you most looking forward to playing? (Medic, Assault, Recon or Engineer)
We'll distribute the beta keys to the users who get in first via PM, with some conditions*
Battlefield Bad Company 2 PC Beta Information
The PC beta code will be valid from 29 January 6AM!!! – 26 February 2010 (adjusted for NZT)

Where to Download the Beta
We'll distribute with many partners as possible to ensure the fastest DLs no matter your location around the world. Current know locations and methods will be EADM, Steam, Torrents (only get this from legit sources, i.e. an RSP*), and all our RSP's.

Getting Started In the Beta
STEP 1: Make sure you have at least 5GB free on your HDD and then download and Install BFBC2! :-D
STEP 2: Once installation is completed (install size will be around 1.5GB) start the client and click the login button. You will then be prompted to sign in with your EA Account. If you don't have an EA Account you'll be able to create one in the same screen. (You may also create your EA Account in advance HERE)
STEP 3: Enter the unique PC Beta Code during the log in process to authenticate your participation in the Beta.
Step 4: Create your Soldier name (this will lock that name to your EA account for retail if you want to keep it).

Conditions* To receive a beta key you must have registered and posted from a New Zealand IP address, or have been a ClearnetDeluxe member with a post count of at least 30 posts. (For you Australians)
Battlefield Bad Company 2 - Squad Stories 2 Video
Goto for more details :)
Clearnetdeluxe Forums

6 comments
( 669 views ) |
permalink
|
related link
|





( 3 / 945 )